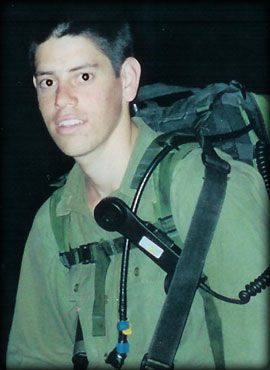 Staff Sergeant Eran Zoldan (20), died in a civilian aircraft crash, on Friday afternoon, November 19th 2004, in Emek-Hefer, Israel.

He left behind a loving family - parents, Riki and Shmulik, and an older sister, Yael.

Eran died while doing the thing that he loved the most, which is flying an airplane.

This site is dedicated to his remembrance from his loving family and friends, as the best way to remember him during his short life.

Please share with us your memories from Eran, as well as your thoughts and feelings.

You may subscribe to our Mailing List to be notified about important events.